If you're facing foreclosure, you're not alone: In the United States, there's been an increase in foreclosure activity over the past few years, which could be thanks to ongoing economic hardship or the high unemployment rate.
Regardless, you are probably stressed and worried about your house and finances. All it takes is a few missed mortgage payments to start the process, and the consequences can be severe. The good news is that there are options for avoiding foreclosure on your home.
What Is Foreclosure?
Foreclosure is the legal process mortgage lenders, banks, or other servicers use to take possession of a house when borrowers stop making mortgage loan payments.
When someone borrows money from a lender to purchase a property, they agree to make monthly mortgage payments until they have paid back the loan (with interest). If they stop paying for the loan, the lender or bank will start the foreclosure process—generally three to six months after the first missed payment.
5 Ways to Stop Foreclosure Immediately
Each state has its own foreclosure laws, so how much time you have to avoid foreclosure depends, in part, on where you live. However, if you are in default on your mortgage payments and foreclosure is moving, it's best to act as quickly as possible.
Your options for preventing foreclosure will also depend on your financial situation and how much of the mortgage loan you have already paid off.
Here are some ways to stop foreclosure immediately.
1. Work Out a Repayment Plan with Your Lender
If you were facing temporary financial hardship that prevented you from making your mortgage payments but are now able to start paying them again in full, your lender may be willing to work out a payment plan with you. The advantage is that you can pay back the missed loan payments month by month instead of handing over a lump sum. Then, you can avoid foreclosure and start getting back on track.
2. Request a Mortgage Forbearance
A mortgage forbearance is a temporary hold on your monthly mortgage payments. You and your lender agree to a certain amount of time to pause the payments. However, when the forbearance period ends, you will have to pay back all the payments you missed, either as part of a repayment plan or as a lump sum.
3. Apply for a Loan Modification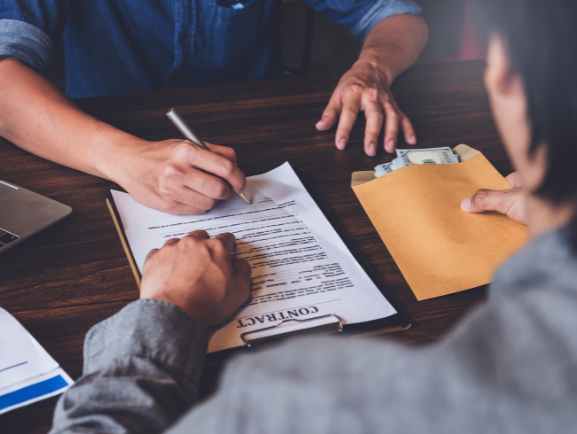 If lower monthly payments would allow you to prevent foreclosure, you can apply for a loan modification. This process modifies the terms of your mortgage so that you can successfully make the payments. For example, one type of loan modification extends the length of your mortgage, so you have lower monthly payments spread out over more time.
4. Sign a Deed in Lieu of Foreclosure
Another option to avoid foreclosure is to sign a deed in lieu of foreclosure. Some banks, mortgage companies, and other lenders will release you from the obligations of your mortgage if you agree to transfer ownership of the property to them. It is an alternative to an official foreclosure without consequences like a hit to your credit score.
5. Sell Your Home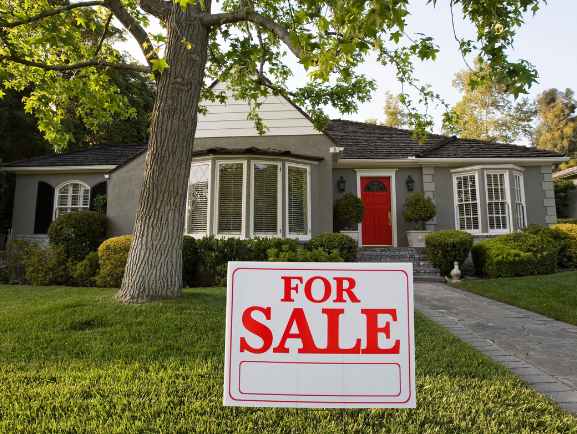 Selling your home is one way to prevent foreclosure—and although you will have to leave your house, you will avoid having the foreclosure listed on your credit. There are two common types of sales homeowners use to avoid foreclosing on their property: conducting a short sale or selling the house on their terms.
A short sale is when you sell your house for less than what you owe on your mortgage. The proceeds of the sale go to your lender, and the bank or mortgage company will forgive some (or all) of the balance remaining on your loan. You will need approval from your lender before you can conduct a short sale.
The other possibility is to sell your home on your own terms. If your home is worth more than the remaining balance on your mortgage, then you can sell it, pay off your mortgage, and use any leftover profits to find new housing. Of course, the timeline is challenging here; you will need to sell your house fast—before the foreclosure process starts.
The Best Way to Prevent Foreclosure: Sell Your House Fast for Cash
If you are at risk of foreclosure and can't work out another option with your lender, you can avoid foreclosure by selling your house for cash.
Cash buyers are individuals or companies that can make an all-cash offer on your home without getting financing from a lender or obtaining a mortgage. When you work with a cash buyer like New Again Houses, you don't have to worry about finding a realtor, making repairs, staging the home, or getting an appraisal. Instead, cash buyers streamline the buying process and can quickly close the sale.
Selling your home to a cash buyer is a quick and easy way to get your home sold—and quickly. It's the best way to keep your credit intact and walk away from the house without worrying about any contingencies or obligations. You can efficiently go through the selling process and prevent foreclosure.
Find a reputable, experienced cash buyer in your area and see how they can help you avoid foreclosure.
Sell Your Home to the Cash Buyers at New Again Houses
At New Again Houses, we buy, fully remodel, and sell homes to new families to enjoy for years to come. Unlike other cash buyers, we will never sell your contract or your information—so you can trust us to restore your old home and give it the love it needs.
We've been in the business of helping local homeowners sell their homes since 2008. Based in Bristol, TN, and serving homeowners nationwide, the New Again Houses team would love the opportunity to invest in the community by making your older home new again.
Together, we transform not only houses but also the lives of our clients.
Are you ready to sell your house, get a cash offer, and close in a matter of days? Contact us today to get started.
We buy houses and transform them into fully remodeled homes.
Get a fast & fair offer for your home and close at your convenience.