Independent Research Data Shows Franchisees Are Highly Satisfied with Their Investment in New Again Houses Franchise®
Bristol, TN, 06/19/2023 - New Again Houses Franchise® was identified by independent franchise research firm, Franchise Business Review, as a 2023 Top Low-Cost Franchise.
The New Again Houses® mission is to buy houses that need a little extra love, and restore them through a transformative remodel in a way that adds value to the home and positively impacts the community. A franchise built on innovation, ownership, and win-win relationships, promotes a unique community for its franchise owners where they can thrive as a local real estate investor.
Franchise Business Review (FBR) provides the only rankings of franchises based solely on actual franchisee satisfaction and performance. FBR publishes its rankings of top franchises in its annual Guide to Today's Top Franchises, as well as in quarterly reports throughout the year that rank the top franchises in specific sectors.
Nearly 12,000 franchisees representing over 135 low-cost brands participated in Franchise Business Review's franchisee satisfaction survey over 18 months. The brands that were named to the list of the best low-cost franchises to buy had to have high franchisee satisfaction and an investment of under $100,000 at the time their franchisees participated in FBR's satisfaction survey.
New Again Houses® franchisees were surveyed on 33 benchmark questions about their experience and satisfactions regarding critical areas of their franchise systems, including training & support, operations, franchisor/franchisee relations, culture, and financial opportunity.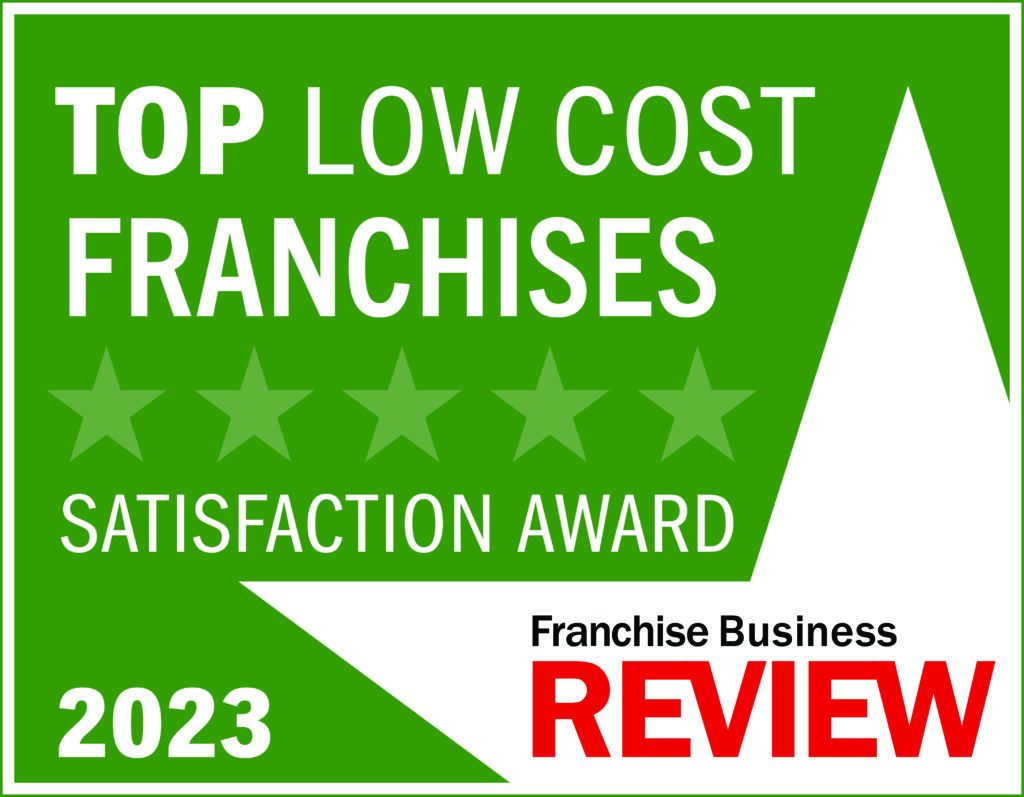 "One of the most common myths around buying a franchise is that it's too expensive. But what many people don't know is that there are a number of very solid business opportunities out there that can provide the satisfaction and perks of business ownership but don't require a huge financial investment," said Eric Stites, CEO of Franchise Business Review. "Approximately one-third of the franchise companies we survey have initial investments starting under $100K, and with financing, many can be started for as little as $15-$20K, with a few options starting under $10K. More importantly, the franchises that made this year's list of the Top Low-Cost Franchises have average owner satisfaction 12% higher than our industry benchmark, making them all excellent options for entrepreneurs considering franchise ownership."
New Again Houses Franchise® survey data showed the following:
Supportive of the brand
Enjoy being a part of the organization
Supportive of management
Cares about the success of franchise owners
Honesty and integrity
Fill out this form for more information on how to start a New Again Houses Franchise®.
---
Visit FranchiseBusinessReview.com to see the full list of 2023 Top Franchises.
About New Again Houses Franchise®
New Again Houses Franchise® is an innovative franchise focusing on technology, processes and systems to become a real estate entrepreneur with a professional house flipping franchise. Don't build your business alone. New Again Houses® has been using the tried-and-true systems to be successful since 2008. Leverage the tools of a national franchise system to create competitive advantages within your business. You can reach out to us through our website, or follow our socials for more.
About Franchise Business Review
Franchise Business Review (FBR) is a leading market research firm serving the franchise sector. FBR measures the satisfaction and engagement of franchisees and franchise employees and publishes various guides and reports for entrepreneurs considering an investment in a franchise business. Since 2005, FBR has surveyed hundreds of thousands of franchise owners and over 1,200 leading franchise companies. FBR publishes free and unbiased franchisee satisfaction research reports throughout the year online at http://www.FranchiseBusinessReview.com. To read our publications, visit https://franchisebusinessreview.com/page/publications.
Media Contacts:
New Again Houses Franchise®
Amber Shepherd
Marketing Coordinator
amber@newagainhouses.com
Franchise Business Review
Ali Forman
B2B Marketing Director
603.319.4818
aforman@franchisebusinessreview.com