Interested in getting some insight into what it's like to buy and sell homes in St. Louis, MO? We sat down with Josh Stigers, St. Louis New Again Houses® franchise owner, to get his unique take on buying and selling homes in St. Louis and surrounding areas.
Meet our St. Louis, Missouri expert:
Unfortunately, St. Louis is facing numerous areas plagued by vacant or deteriorating houses. However, Josh and Tameka aspire to transform this landscape by acquiring some of these properties from individuals who are searching for a company that genuinely cares about them and the neighborhood. With extensive experience in construction, crafting fine furniture, and undertaking renovations, New Again Houses® offers them a formal avenue for delivering superior housing to others. Their mission includes offering a rewarding work environment for contractors while paving the way to homeownership for those who aspire to achieve it.
Josh Stigers, a dedicated former St. Louis City Public school teacher, has been faithfully serving his community as a police officer for the past 12 years. Josh is happily married to Tameka Stigers, and together they have been blessed with two children. Residing in the vibrant historic neighborhood of the West End in St. Louis City, they not only live and work there but also actively engage in the local community.
Where we buy & sell homes in the St. Louis area:
St. Louis New Again Houses services St. Louis City, St. Louis County, and St. Charles County.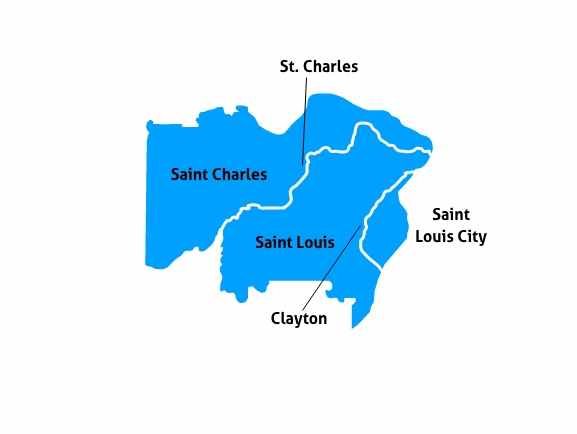 What makes St. Louis special or unique?
We are in the heart of St. Louis! The new MLS Soccer Stadium, NGA Facility, Midtown Development, The Arch, New Battlehawks XFL Team, St. Louis Zoo North Expansion, Waterfront Development North, Forest Park, MO Botanical Garden, Union Station, Tower Grove Park, The City Museum, and amazing restaurants all make us stand out from the crowd.
Any local trends you're seeing in St. Louis?
We are seeing continued growth in North City and St. Louis County. As people are continuing to move into North City, there has been a lot of new development, new businesses surrounding the NGA expansion, and a multitude of grants available for growth in North City.
How are current market conditions impacting Missouri?
There are fewer houses on the market, prices are slowly increasing, and houses are staying on the market longer. Mortgage rates should settle down over the next year.
How many houses have you purchased in the St. Louis area?
I have currently purchased 6 houses in the local St. Louis market.
What's the one thing you are most proud of?
The one thing I am most proud of is that I was named rookie of the year for the franchise system in 2022.
What's the one thing you dislike most about having to sell a house?
The one thing I dislike most about having to sell a house is letting go of the beautiful homes we have spent so much time renovating.
What's one of the most memorable projects you've worked on and why?
3635 S. Compton Ave, St. Louis, MO 63118. We took a building in the neighborhood that had been vacant for many years and turned it into a space for another family to live in. The house was only my second project, it was a large renovation, and I learned a great deal. It was fun to see how the house helped change the neighborhood for the better since the renovation.
What is your personal guarantee that would make a seller in St. Louis want to do business with you?
We are not the average house flipper. We have a team around us that make sure we produce a property that is above average, and we pull permits for every job. If something is not right, we will make every effort to correct the issue.
Looking to Sell Your Home for Cash in St. Louis, MO?
Sell your home or property to New Again Houses and get a fair offer for your home. There's no waiting, no contingencies, no banks, and no need to fix or clean up the house. We buy houses with cash as they are, and we can close in as little as 7 days. New Again Houses also pay all closing costs, helps with the probate process, and solves all the problems you run into when selling a home or property.
New Again Houses was founded in 2008 as a way to transform old houses into new modern homes through a culture of innovation, ownership, and win-win relationships. For homeowners looking to sell their home fast and sell their home for cash in St. Louis and surrounding areas, St. Louis New Again Houses is the perfect place to get started! Contact Josh today and sell your house in any condition!
We buy houses and transform them into fully remodeled homes.
Get a fast & fair offer for your home and close at your convenience.