To provide you with some insight into buying and selling homes in Lexington, KY, and surrounding areas, we sat down with Jason Hoskins, the Lexington New Again Houses® franchise owner, to get his unique take.
Meet our Lexington, Kentucky expert:
Jason's passion for building and creating ultimately led him from a career in engineering to a career in real estate. In this field, Jason is able to channel his creativity and expertise into developing, revitalizing, and transforming homes and properties.
Jason's achievements in the real estate industry have been significant, including working alongside his family to purchase and sell properties, teaming up with his wife to renovate homes, and collaborating with clients to cater to their diverse real estate needs.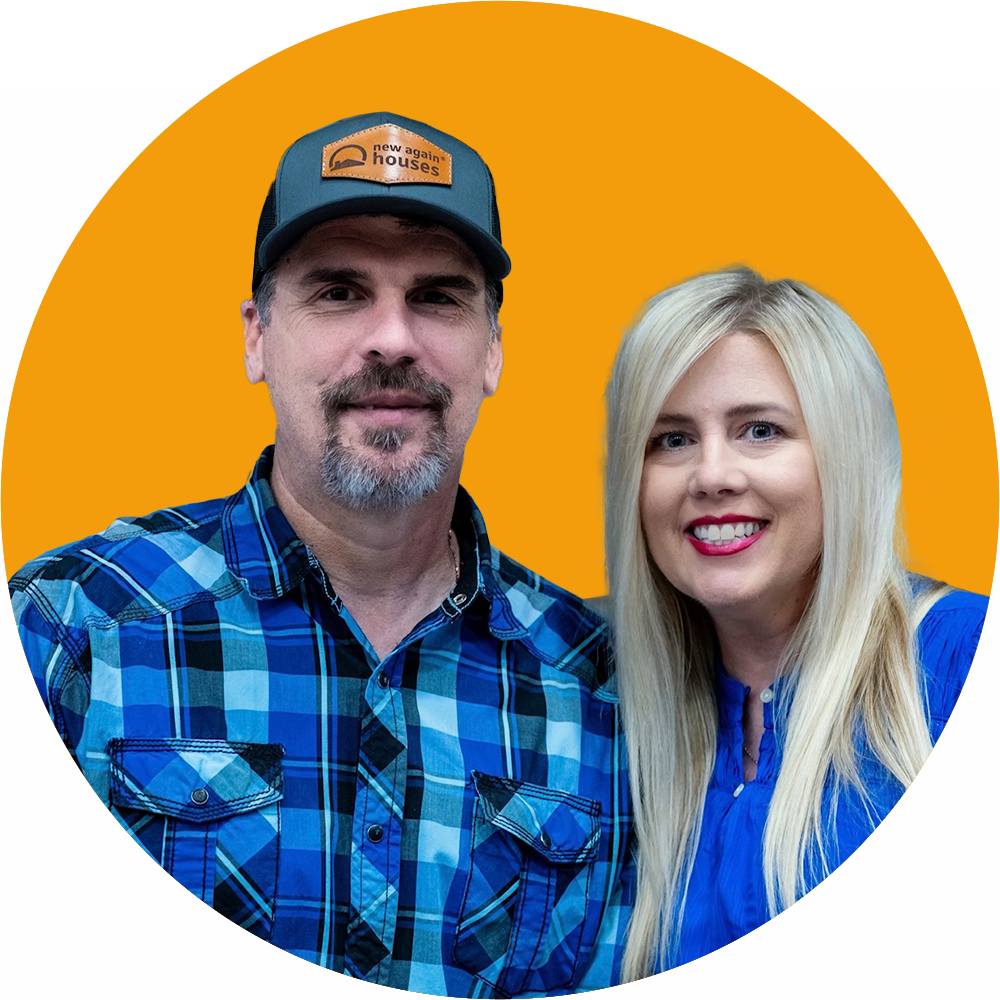 Where we buy & sell homes in the Lexington area:
Lexington New Again Houses services Fayette County, Woodford County, Clark County, Jessamine County, Montgomery County, Bath County, Rowan County, Scott County, Madison County, Lexington, Paris, Georgetown, Richmond, Mt. Sterling, and Morehead.
What makes Lexington special or unique?
Central Kentucky is known as "Horse Country," with the city of Lexington as its hub. The area is home to some of the world's finest thoroughbred horse farms and racetracks—and the region is also home to the famous Kentucky Bourbon Trail, featuring several distilleries where visitors can learn about the history and production of Kentucky bourbon.
Central Kentucky is part of the Bluegrass Region. Named for the distinctive bluegrass that grows there, the region is known for its rolling hills, limestone soils, and picturesque landscapes. We are also home to the Appalachian Mountains, which features rugged terrain, dense forests, and natural beauty. In addition, we also offer wonderful state and national parks such as the Red River Gorge and Cave Run Lake.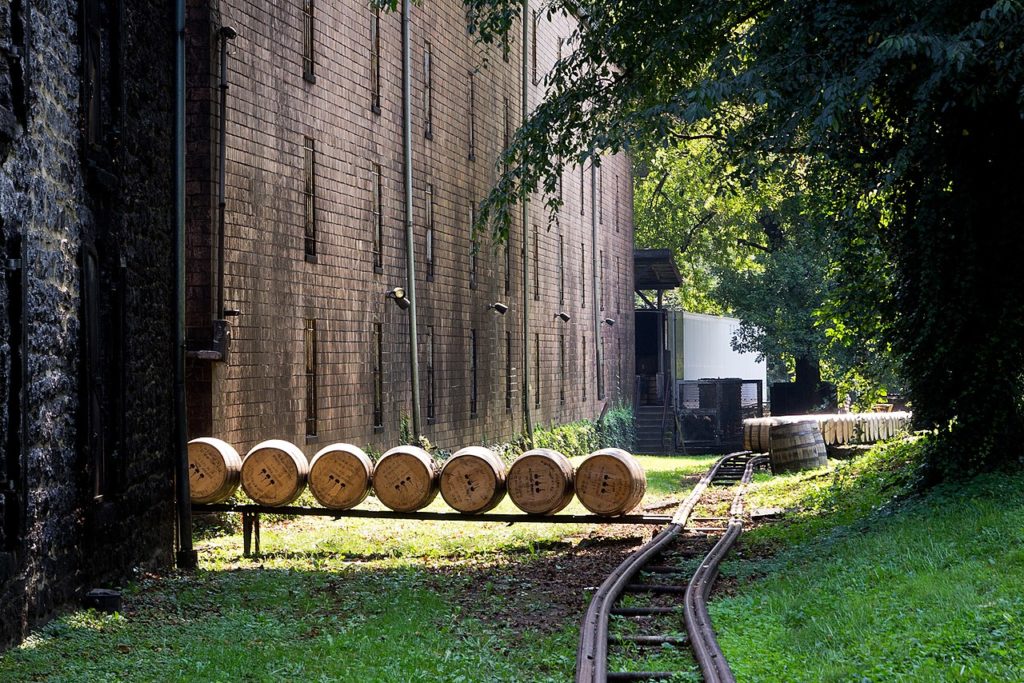 All in all, we are known for our distinct Appalachian culture, with a rich tradition of music, storytelling, and folk art. Our region is home to many festivals and events celebrating this heritage—and we are known for our hospitality, friendly communities, and strong sense of regional pride.
Any local trends you're seeing in Lexington?
The population of the Lexington-Fayette metropolitan area (which encompasses much of Central Kentucky) has been steadily growing in recent years. Many cities and towns in Central Kentucky have undergone revitalization efforts in recent years, with a focus on preserving historic buildings and attracting new businesses and residents. This has led to the opening of new restaurants, shops, and entertainment venues, as well as the renovation of historic properties.
Central Kentucky pulls in many tourists with major attractions like The Bourbon Trail, Red River Gorge, Cave Run Lake, Sheltowee Trace Trail, and Daniel Boone National Forest—and it is home to several major universities, including the University of Kentucky, Transylvania University, Eastern Kentucky University, and Morehead State University. These institutions bring a steady stream of students, faculty, and staff to the region and contribute to its intellectual and cultural vitality.
The area is also home to several major healthcare providers, including UK HealthCare, Saint Clarie, Baptist Health, and ARH which provide quality healthcare services to residents and also serve as major employers in the region.
How are current market conditions impacting Kentucky?
Some general market conditions that have been affecting the Central Kentucky housing market in recent years include:
Low Inventory
Like many other markets across the country, Central Kentucky has experienced a shortage of available homes for sale, which has driven up prices and made it more difficult for buyers to find suitable properties. This low inventory can be attributed to a variety of factors, including a lack of new construction, low interest rates encouraging owners to stay put, and the increased demand from buyers.

Increasing Prices
Due to the low inventory, home prices in Central Kentucky have been increasing steadily over the past several years. This trend has been further accelerated by historically low interest rates, which have made it more affordable for buyers to purchase higher-priced homes.
Strong Demand
Despite the rising prices, demand for homes in Central Kentucky remains high, fueled by a strong local economy, a growing population, and the region's natural beauty and quality of life.
COVID-19 Pandemic
The COVID-19 pandemic has had a significant impact on the housing market, with many buyers seeking larger homes with more outdoor space and remote work opportunities, leading to an increase in demand for homes in suburban and rural areas.
Competition
With the high demand for homes in Central Kentucky, competition among buyers has been fierce, with many properties receiving multiple offers and selling quickly. This has made it challenging for some buyers to find and purchase their desired homes.
How many houses have you purchased in the Lexington area?
We have purchased dozens of properties since joining the New Again Houses team.
What's the one thing you dislike most about having to sell a house?
My partner, Melissa and I, seem to always develop a strong attachment to the spaces we create (and often want to keep the property). This is often due to the time, effort, and creativity we have invested in the project, as well as the satisfaction of seeing a vision come to life.
In addition, working on a property seems to give us a unique perspective and connection to the space that others may not have. We sometimes uncover hidden features or address issues that were previously unknown, which sometimes make the property feel more personal and special to us.
Ultimately (more often than not), we sell the property because we can't keep them all! We do take comfort in knowing that we have left our mark on the space and helped to create a beautiful and functional living environment for future owners to enjoy.
What's one of the most memorable homes you've worked on and why?
We love working on the older craftsman style homes. We love the unique architectural features, such as exposed rafters, built-in cabinetry, and handcrafted woodwork. By remodeling a craftsman home, we can highlight and enhance these features, adding character and charm to the living spaces. Craftsman style homes are versatile, as they can be adapted to fit modern needs and preferences but still maintain the craftsman detail. By remodeling, we can update the home's layout, features, and amenities to meet our specific needs, while still preserving its historic charm they provide.
The craftsman style home offers unique architectural features, versatility, and investment value—making this style of home the first choice for us!
What is your personal guarantee that would make a seller in Lexington want to do business with you?
We will always:
Operate with Honesty and Integrity
Be Empathetic
Be Humble
Always Follow Through
Provide a WOW Experience
Looking to Sell Your Home for Cash in Lexington, KY?
When you work with New Again Houses, there is no need to worry about waiting, contingencies, banks, or cleaning up the house. We buy houses in as-is condition so you can sell your house fast, without all the stress.
We buy houses with cash and can close in as little as 7 days—and we also pay all closing costs, help with the probate process, and solve all the problems you run into when selling a property.
New Again Houses was founded in 2008 as a way to transform old houses into new modern homes through a culture of innovation, ownership, and win-win relationships. For homeowners looking to sell their home fast and sell their home for cash in Lexington, KY and surrounding areas, Lexington New Again Houses is the perfect place to get started! Contact Jason Hoskins today and sell your house in any condition!
We buy houses and transform them into fully remodeled homes.
Get a fast & fair offer for your home and close at your convenience.